Hello World ! Welcome to this humble little site "Green Sarawak". I am Bill the Hornbill from the Land of the Hornbills.  I am from the Rhinoceros hornbill family.

The Rhinoceros hornbill is characterised by its huge bright colored horns (or called casque on the bill of the hornbill), huge curved beak, dark colored body feathers, white tail feathers with dark bands.
The Land of the Hornbills is referred to the state of Sarawak  located at the northwest of Borneo island, a vast green tropical rainforest which many species survive and thrive. Borneo is 743,330 square kilometres in land area, sustaining and sharing by East Malaysia, Brunei and Kalimantan Indonesia.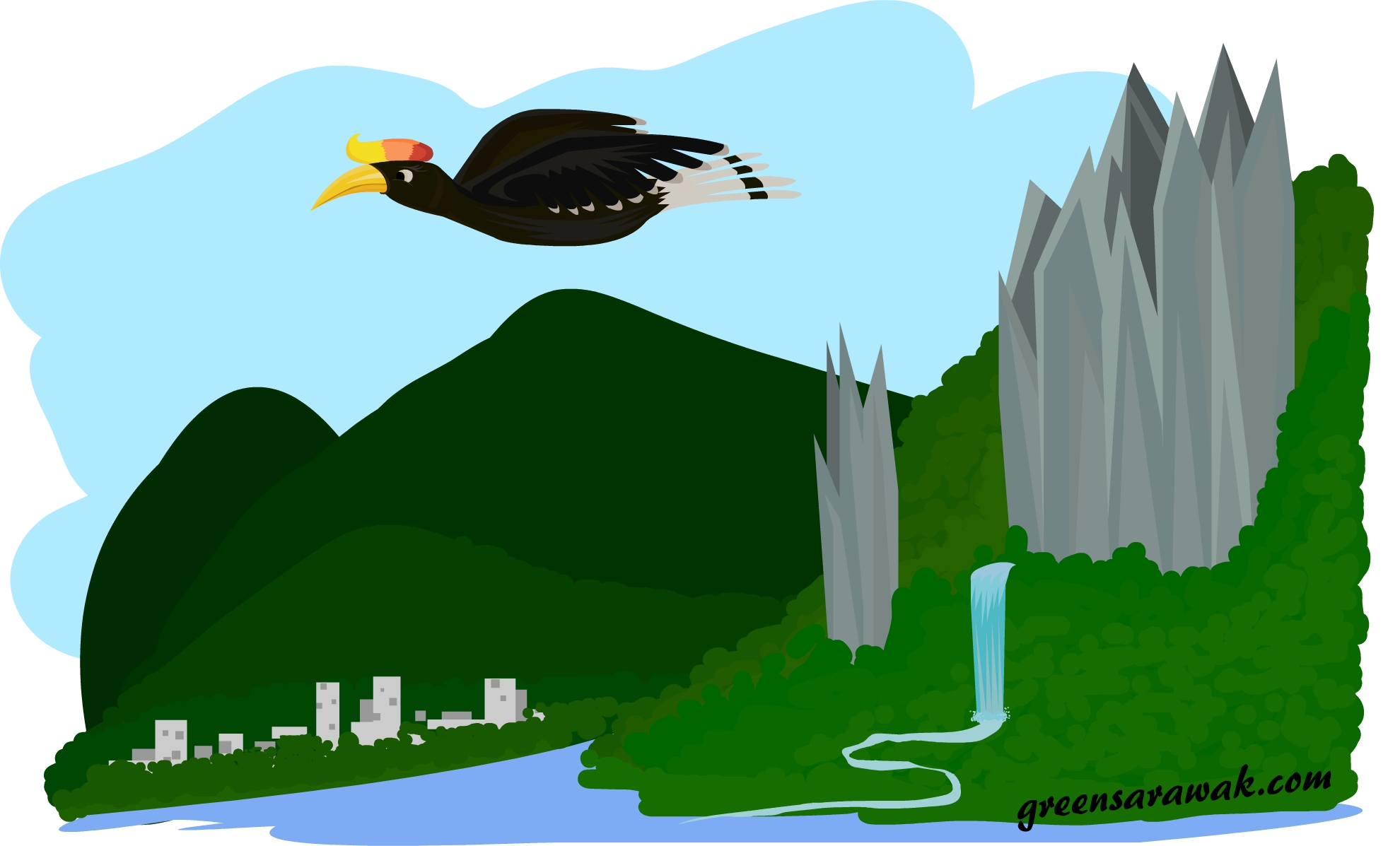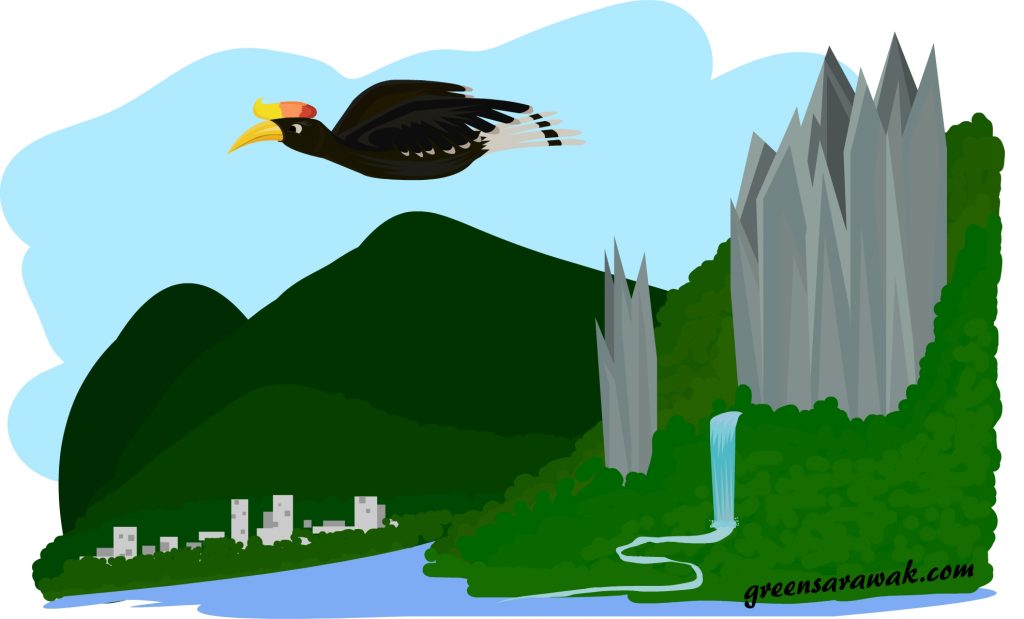 We fly, we hunt, we cheers, we roam. In the Land of Hornbills there is endless adventure and discoveries around. We have nice and cozy trees, beautiful flowers, sharp clifts, winding rivers, chilling waterfalls, thrilling caves at our backyards. At our front yards we have majestic cities and townscapes. Amazed ?
Let's have a fun adventure with us at the Land of the Hornbills. Stay tuned !